How to Facilitate Recurring Training (Update)
This tutorial outlines the process for managing recurring training, such as annual compliance.
Step 1
Within the COURSES tab, locate the desired course.
Step 2
Click on the "3 dot" icon on the course card to reveal additional course options.
Select the DUPLICATE icon to proceed.
Once duplicated, the User is automatically brought to the main view of the duplicated course. The "copied_" addition to the course title confirm's the duplication.
Step 3
Rename the title, accordingly. In the case of a recurring course, we suggest the addition of a month or year to the title to denote that the course must be taken again.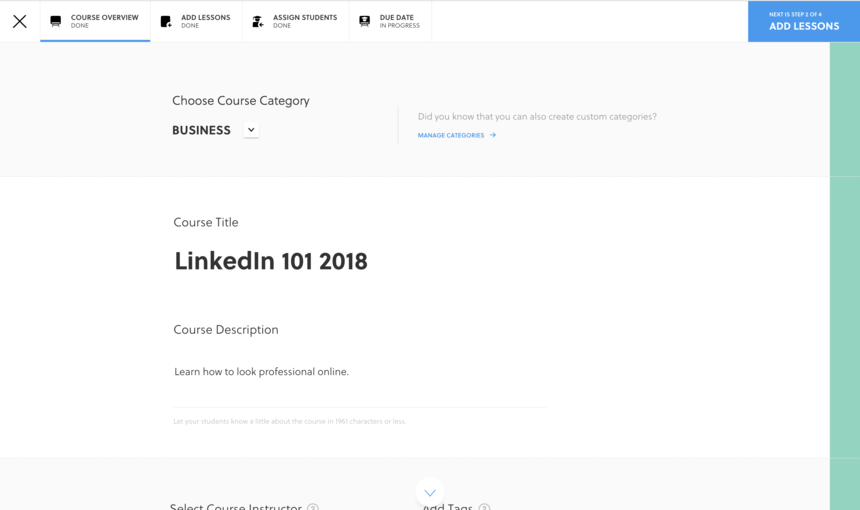 From here, follow the standard course creation protocol. All lessons associated with the original course will carry over to the duplicate created.
Additional Notes
A "Shared" course, like those provided by Travitor (designated with an "S" on the course card), cannot be duplicated. An alternative solution would be to create a new course and then IMPORT the lesson(s) from the desired lessons that were contained in the "Shared" course.
Pay very close attention to Lesson Linking. If the lessons being imported are linked, all students who have previously taken the lesson will be considered "completed." For recurring training, ensure that the lessons are not linked so that the student can take the course as many times as directed by the instructor.
From here, follow the standard course creation protocol.
Related Posts:
How to Link Lessons: https://community.travitor.com/t/h4jcbw/how-to-link-lessons