How To Edit Transcripts
This tutorial outlines the process for editing transcripts.
Step 1
From the COURSES tab, select the desired course to continue.
Step 2
From the main course view, click on the MANAGE STUDENTS (next to COURSE OVERVIEW tab) tab.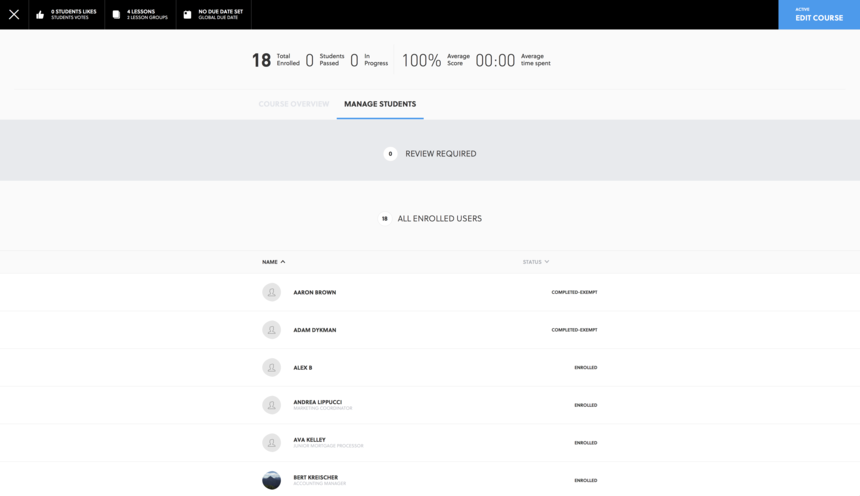 Step 3
From the MANAGE STUDENTS tab, select the desired student. A pop-up will appear. Click on the blue pencil icon to manually edit the transcript.
Adjustments can be made to the COMPLETED date and time along with the AVERAGE SCORE. Once completed, click on DONE.
Step 4
Once DONE is clicked, a new pop-up will appear with the recent changes applied. Changes to the student's COMPLETED LESSONS will be displayed.