How to Link Lessons **UPDATE**
This tutorial outlines the process for linking lessons. This ensures that a student only has to pass a lesson once, even if that lesson is present across other courses.
**UPDATE** Lesson linking applies to reporting only. Updates to content is not related to lesson linking.
Step 1
Within the COURSE creation/editing process, advance to the SELECT LESSON TYPE page from the ADD LESSON tab.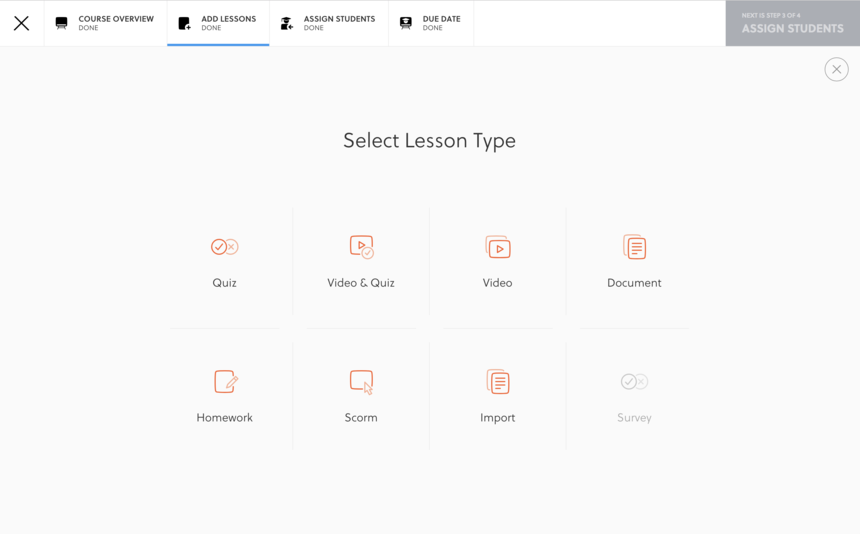 Step 2
Select IMPORT to access the library of existing lessons.
Search for the desired lesson by either scrolling or using the search bar.
Step 3
Once the lesson is identified, check the blue selection box (to the right of the lesson title) and then click on the ADD SELECTED LESSONS button on the upper, right-hand side of the page.
A pop-up prompt will appear asking to LINK THESE LESSON? Select YES to proceed.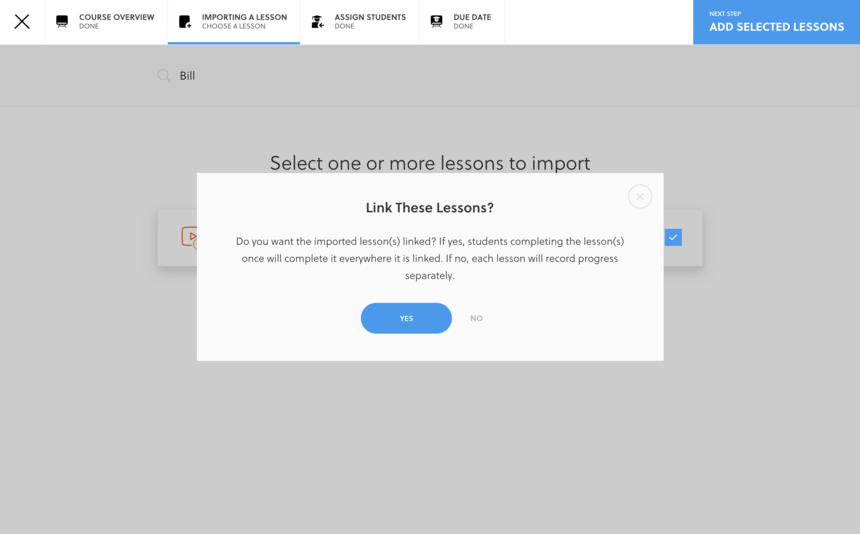 On the ADD LESSONS page, the linked lesson will be displayed. A note under the lesson title confirms that the link is complete.
From here, follow standard course creation protocol.
NOTE: To view all instances where this lesson is linked, select EDIT on the lesson.
From the EDITING LESSON page, select the SHOW COURSES/EVENTS WHERE LESSON IS LINKED button.